Cisco Meeting Server is revolutionising the way teams collaborate. Through advanced and high scale interoperability in audio, video and web conferencing, Cisco team meetings have never been more integrated.
The app makes it easy for teams to collaborate, create, join and run meetings, with compatibility to platforms like Zoom, Skype, Microsoft Teams and more a breeze to run. As a world class Webex partner with years of experience delivering the valuable software, Peak Insight is your number one Cisco partner.
Cisco cloud meetings overview
Cisco Meeting Services delivers audio, video and web conferences in a fast and efficient manner, perfect for the modern company. The application allows any employee to create, join and run collaborative sessions with ease, providing a familiar, consistent and comprehensive service. Staff can create meetings from browsers, mobile clients, desktop video systems or, of course, the meeting room.
Meeting numbers are unlimited up to the limit of the available hardware, and bandwidth usage is smart-optimised to reduce meeting time costs. This is all part of a server that is intuitive, advanced and simple to use. Cisco Meeting Server has been designed to work with Cisco Expressway for firewall traversal, Cisco TelePresence® Video Communication Server (VCS), Cisco Unified Communications Manager and Cisco TelePresence Management Suite for scheduling collaborative sessions.
The application scales easily for both small and large capacities, allowing extra capacity to be added where necessary. This comprehensive, user-friendly licensing model lets you acquire the services you need to conduct business today and add further licenses as you scale your business. Combined, this licensing model and Cisco Meeting Server provides you with the versatility your organisation needs to meet and exceed your company's needs.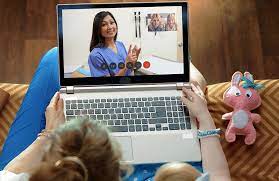 Key features
Cisco Webex Meeting centre comes with a host of advanced features, including:
Advanced interoperability
It's easy for any team member to join a meeting and experienced a consistent, familiar experience which includes:
Third-party or Cisco video endpoints

Cisco jabber client

Cisco Meeting App (with a WebRTC compatible browser or native)

Sky for Business/Office365
Geographical distribution & high scalability
Meetings are easily scaled, with features including:
Cost-reduced virtualised Cisco UCS® servers for enter-level deployments including Cisco Meeting Server 1000 supports ranging up to 96 HD ports. 

Cisco UCS servers for large-scale deployments – Cisco Meeting Server 2000 has the greatest capacity single server with the capacity to support up to 500 HD ports.  

High-quality scalability across hardware, allowing customers to deploy various servers where necessary. Meetings can also easily expand between multiple platforms. 

Bandwidth optimisation for meetings across various locations.

Load balancing of conferences across call bridges to optimise capacity and grouping of conferences onto the same call bridge.

The capacity for 24 call bridge nodes within a single cluster (R&D) can help in designs that need eight or more servers. This connects up to 40 calls each second and up to 500 HD participants in a single space on the one server. 

Scale beyond the Cisco Meeting Server deployment with conference streaming support. 
An easy, predictable & comprehensive commercial model
Users are able to easily go to work with licensing that:
Is Cisco Unified Workplace Licensing Meetings capable, or can be purchased when necessary.

Includes Cisco Meeting App, firewall traversal and spaces in one single license.

Allows clients to buy the license entitlements they require to scale up when necessary.
Cisco Webex Meetings Devices that can be cloud registered
A handy list! The following Cisco devices can be cloud registered to Cisco Webex Meetings:
Cisco TelePresence MX Series
MX200 G2, MX300 G2, MX700 Dual, MX800 Single, MX800 Dual
Cisco TelePresence SX Series
SX10, SX20, SX80
Cisco Webex Room Series
Room Kit, Room Kit Mini, Room USB, Room Phone, Room Kit Plus, Room Kit Pro, Room 55, Room 55 Dual, Room 70 Single G1, Room 70 Single G2, Room 70 Dual G1, Room 70 Dual G2
Cisco Webex Board Series
Webex Board 55, Webex Board 55S, Webex Board 70, Webex Board 70S, Webex Board 85
Cisco Webex Desk Series
DX70, DX80, Desk Pro, Desk Camera, Desk Hub, Cisco Webex Share Series, Webex Share
Whether you need endpoints to suite Desk, Huddle, Medium, Large, Ideation, Communication or Integration spaces – see our latest Cisco Webex 'The world works better face to face' guide for further information.